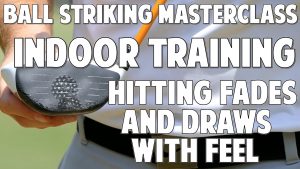 Why You Need This:
What's Covered: Goal: Make 30 Good Practice Swings Alternating b/t Fade & Draw 1. Visualize Good Shot Before You Swing 2. Let the Momentum of the Club Close or Open 3. Path of the Club Should Be Left or Right 4. Repeat if Didn't Feel Correct
Golf Pros Featured:
Instructors Featured: Clay Ballard
Video Duration: 5:02
This content is exclusively for those who have purchased the Ball Striking Masterclass.
It's not currently available, but we'll let our All Access Members know when it's offered again.
Become an All Access Member Now!