Links to your video lessons are below.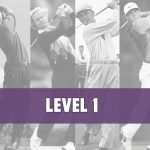 You don't currently have access to this course. We'll notify our All Access Members when it's available for purchase.
You don't want to cheat your future progress. Be sure to complete all of the steps in this level so you have a foundation to build on.
It will be a lot of fun to look back after a few months and see how far you have come!