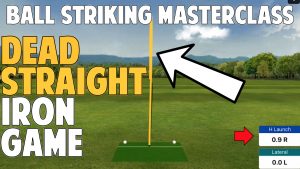 Why You Need This:
What's Covered: Drill:
Hit 10 successful shots that have less than 5 yards.
Curving could be either draw or fade, as long as it's less than 5 yards landing in your target zone.
Tips:
Adjust the drill for your skill level. Shorter iron is easier, larger landing area is easier.
Adjust your feel based on ball flight. If you are getting too much draw, feel a fade. If you are getting too much fade, feel a draw.
Golf Pros Featured:
Instructors Featured: Clay Ballard
Video Duration: 7:47
This content is exclusively for those who have purchased the Ball Striking Masterclass.
It's not currently available, but we'll let our All Access Members know when it's offered again.
Become an All Access Member Now!