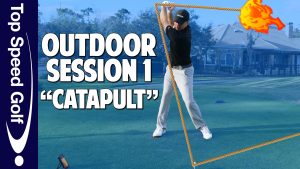 Why You Need This:
Has a "Compact Swing" instruction has stolen your athleticism and distance? Find out if it has and what to do about it.
What's Covered: This video covers how to make a bigger turn and get more speed in your swing. I call it the "Catapult"! --Refer to "Practice Keys" Tab On This Page For Full Details--
Golf Pros Featured:
Instructors Featured: Clay Ballard
Video Duration: 13:44
Watch This Video Now!
Normally, this video in our step-by-step, course-based training is only available to our All Access Members...
But I'll let you watch this ONE video today only... because I can already tell I'm going to like you !