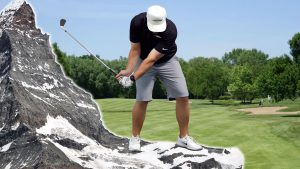 Why You Need This: Today you'll discover "The Secret to Creating Lag & Shaft Lean in Your Golf Swing"
If creating lag in your downswing seems like a pipe dream that will NEVER happen...
...I'm here today to give you hope.
You see, there's a very common mistake made in the backswing, that makes creating lag nearly impossible!
But once you understand how this move (that feels like it should HELP with lag) is actually making you cast the club...
...you're finally going to be unlocked to start creating lag at the right time!
In today's video, you're going to discover the secret to finally getting that sharp angle of lag...
...and you'll start "sliding your club down a mountain" for more power than you've ever felt before!
Golf Pros Featured:
Instructors Featured: Quentin Patterson
Video Duration: 11:59
Watch This Video Now!
Normally, this video in our step-by-step, course-based training is only available to our All Access Members...
But I'll let you watch this ONE video today only... because I can already tell I'm going to like you !