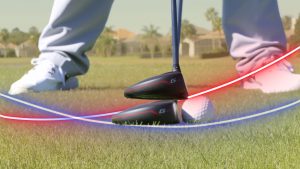 Why You Need This: Today, discover how to "Stop Topping Your Woods | Learn to Hit off the Ground"
If you'd like to become more consistent with fairway woods...
...it may not be as hard as you think!
I'm guessing that you probably understand that when you hit a wedge, it's ideal to be hitting down on the ball...
...so, do you think that's still the case if you're hitting a 3 wood?
In today's video, you'll discover the answer to this question...
...and will learn the one major mistake most recreational golfers tend to make with fairway woods.
Plus, you'll get a simple, but very effective tip to help you start hitting your fairway woods much more consistently.
Golf Pros Featured:
Instructors Featured: Clay Ballard Quentin Patterson
Video Duration: 8:45
Watch This Video Now!
Normally, this video in our step-by-step, course-based training is only available to our All Access Members...
But I'll let you watch this ONE video today only... because I can already tell I'm going to like you !