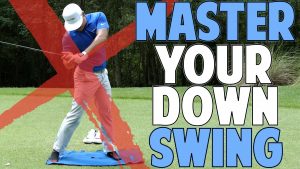 Why You Need This: In this video, you'll discover how to master your downswing.
I'm sure you've heard that you need to fire your hips to add big speed to your swing.
Unfortunately, this common advice is misunderstood by many players.
The problem is that if you rip open your hips as fast as you can, it's easy get your arms out of sync with your swing.
If you want to speed up your hips in the downswing, you must keep everything synced or you'll have a tough time making good contact with the ball.
In this video, you'll learn how to get a nice, balanced downswing.
You'll learn how to feel the energy transfer in your lower body as you come into contact.
Watch now to learn the truth about firing your hips so you can master your downswing!
Golf Pros Featured:
Instructors Featured: Robin Rosado
Video Duration: 4:12
Watch This Video Now!
Normally, this video in our step-by-step, course-based training is only available to our All Access Members...
But I'll let you watch this ONE video today only... because I can already tell I'm going to like you !