Sorry — this video is no longer free.
Most videos are freely available for 2 days after they are released. After that, they require All Access Membership.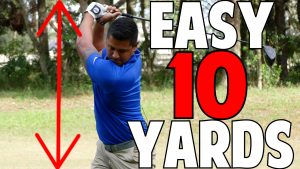 How to Watch All My Videos for Only
$29

!

Get this video as well as 1120 others.

You'll get 5 courses covering the 5 areas of the swing that drive 95% of your results as well as BONUS courses when you become an All Access member today. Plus, you'll discover my unique short game and putting courses.

Oh, yeah, one more thing... you'll have access to our weekday Office Hours, where a Top Speed Golf Certified Instructor is standing by to answer your most pressing golf questions... LIVE!

(Plus, you'll get a special offer if you act fast!)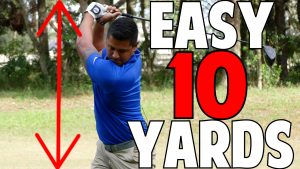 Why You Need This: In this video, you'll learn how to hit 10 yards farther.
So, how would you like to pick up an easy 10 yards?
If you're like 99.9% of golfers, you're answer is "yes!"
(Now, if you hate getting more distance, maybe we need to have a talk.)
The good news is that adding a cool 10 yards to your drives is easier than you think... And you can start by ignoring popular advice. 
You see... Many pros and players recommend swinging with more of a compact swing. There's nothing wrong with that advice, but it's likely hurting your distance.
In this video, you'll learn how to create a wide, yet under control, swing so you can generate more speed in the swing. 
Watch now pick up an extra 10 yards on your drives!
Golf Pros Featured:
Instructors Featured: Robin Rosado
Video Duration: 7:21
Watch This Video Now!
Normally, this video in our step-by-step, course-based training is only available to our All Access Members...
But I'll let you watch this ONE video today only... because I can already tell I'm going to like you !