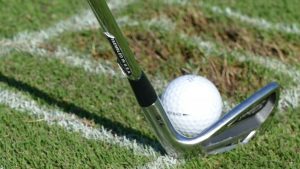 Why You Need This: In this video, you'll learn how to hit the ball then the turf.
Imagine hitting the ball dead solid every single time.
No more chunking the ball, no more thin shots that scream over the green...
And no more blow up holes.
Sounds great, right? Ready to start making contact with the ball like the pros?
Let's get started...
In today's video, you'll learn how to consistently hit the ball first and then the turf.
Discover...
Tips and drills to improve your hand-eye coordination, and
How to use your momentum to help you deliver consistent strikes.
Watch now to hit consistent, solid shots!
Golf Pros Featured:
Instructors Featured: Clay Ballard
Video Duration: 16:36
Watch This Video Now!
Normally, this video in our step-by-step, course-based training is only available to our All Access Members...
But I'll let you watch this ONE video today only... because I can already tell I'm going to like you !