Links to your video lessons are below.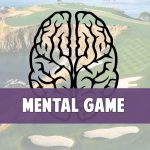 Do you ever get nervous when having a good round?
Do you let one hole destroy your entire day?
Don't let your mental game hold you back from lower scores.
Top Speed Golf's resident Sports Psychologist, Dr. Thad Leffingwell, will give you simple solutions to these common problems and more.
Let's get started, and unlock your true potential!
Course Materials